2 Reasons Why You Need To Avoid Commerical Mattresses
November 7th, 2023
---
Most mattresses are health hazards.
A month ago, after researching new products for our move to North Carolina, I came across several studies.
They showed how most mattresses are full of chemicals, petroleum-based products, and pesticides we breathe in every night.
While sleeping on these mattresses, fumes are released even more quickly.
I continued down the rabbit hole.
While not as well-known as the problems we have with our water or chemicals left on our food, mattresses have been under scrutiny for years, with more and more research showing that sleeping on these beds heavily impacts our health.
1/3 of our life is spent sleeping.
1/3 of our day is spent sleeping.
1/3 of the results from your health come from sleeping.
It's important.
So, after doing my due diligence, I invested in one of the best organic vegan mattresses for my family.
​Here's the link if you want to learn more (no partnership with this company).
We got the King Vegan Mattress if you're curious. :)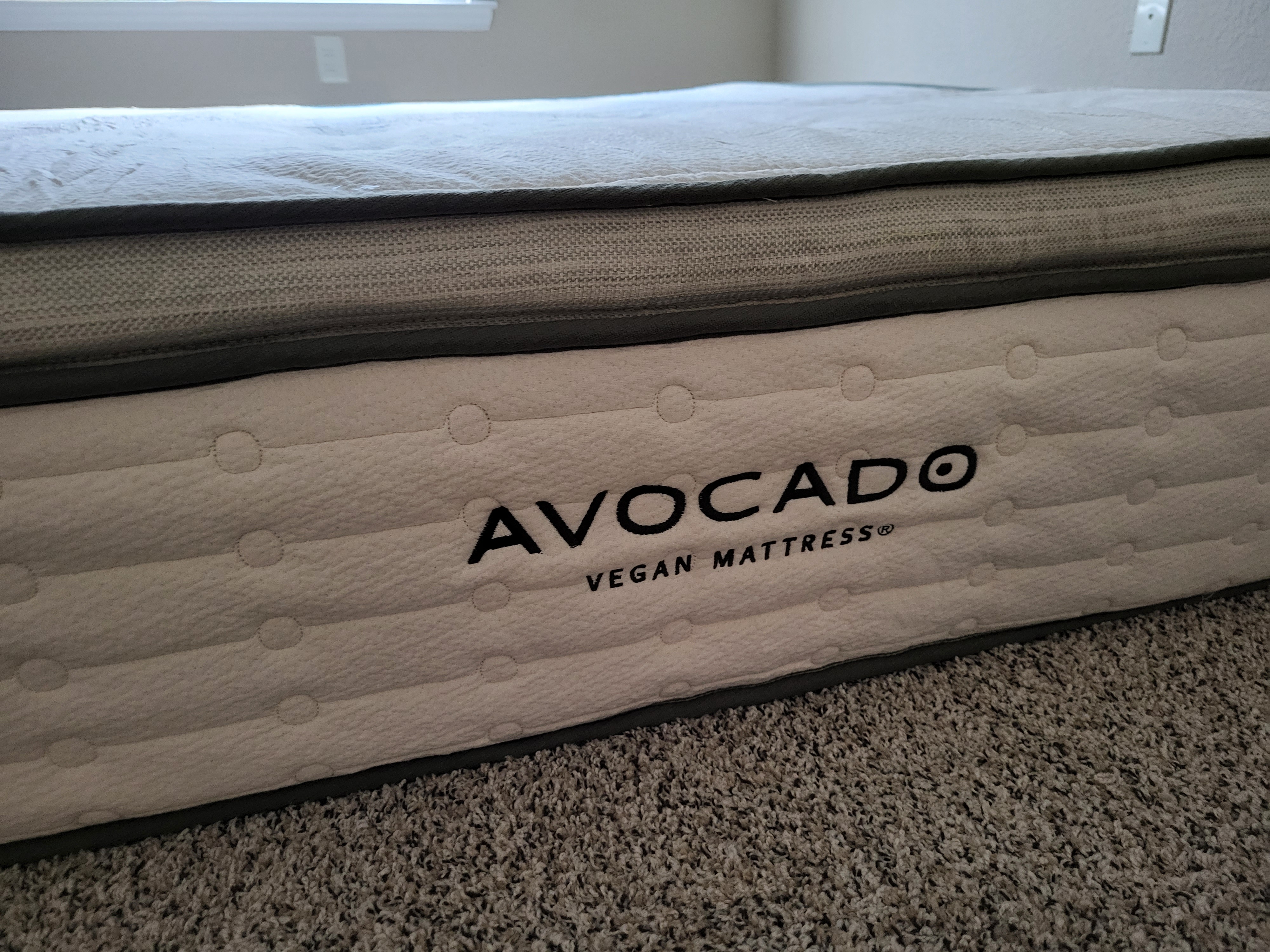 So here's two reasons to avoid commercial mattresses:
1). Commerical mattresses are full of petroleum-based products
According to Scott Jeffrey, owner of CEOSage, here are a few reasons why commercial mattresses are terrible for your health:
According to Scott:
'Here's a list of the toxins found in most commercial mattresses:
Mercury: can cause headaches, mood swings, breathing difficulties and more
Lead: can cause cognitive problems, especially in children
Chlorofluorocarbons (CFCs): can cause headaches, dizziness, and skin irritation
Chloroform: linked to depression, liver damage, and a weakened immune system
Cyanide: can cause dizziness, eye and skin irritation, and overall weakness
PBDE Flame Retardants: can cause thyroid issues and damage the endocrine system'
2). Commerical mattresses will negatively impact your health
Ever wake up and still feel tired?
While there are several reasons for this, one of them could be the fact that you've been lying on a gas chamber for the past 7-9 hours.
Sleep is one of the most critical times of the day for us.
It's when we're able to:
Build lean muscle (since muscle building happens when we recover and rest well)

Release and 'burn' off fat tissue (did you know that adipose tissue 'fat' is released when you sleep via breathing?)

Recover from your day, workouts, and life in general

Let go of negative emotions and release overall daily stress (there's a correlation between the dreams and the daily experiences we have)

Rebuild connective tissue and repair our bodies
The list goes on.
Sleep is the foundation for life-long health.
It's a key pillar in any high-achievers toolbox and essential to perform at a higher level without burning out.
So what kind of mattress should you choose then?
Ideally, an organic mattress.
Since most mattresses are made with flame retardants (which are banned in Canada, Europe, and even a few states), it's essential to look for an organic mattress that's made from non-toxic materials.​
While I knew next to nothing about this topic a few years ago, I now recognize that sleeping on a toxic bed is the equivalent of eating foods with chemicals on them.
If your bed is off-gassing (releasing fumes at night), which commercial mattresses have been proven to do, you can be sure you're inhaling these every night.
Here's what to look for in an organic mattress:
Natural latex

Organic cotton

Organic wool
While this is a partial guide on organic mattresses, Scott Jeffrey has put together one of the best guides on organic mattresses that I've read, which I'll refer to here.​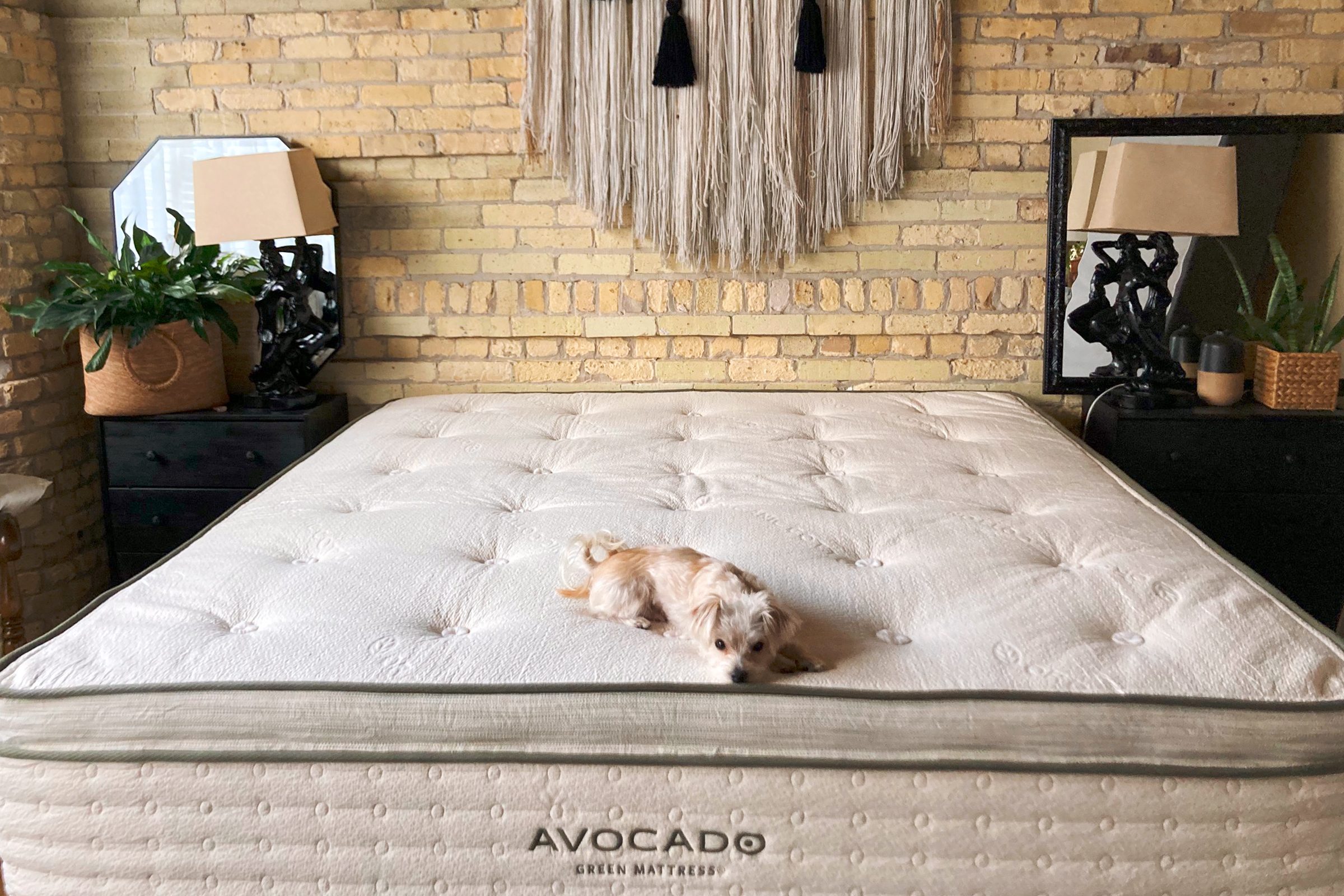 To summarize:
Commercial mattresses are full of petroleum-based products and produce off-gassing, which can lead to chronic health issues and/or impact your health negatively

Organic mattresses, while a slightly higher investment, are designed for optimal sleep, recovery, and well-being without all the extra toxic chemicals
It's been a few weeks since we've had our Avocado Green vegan organic mattress.
I've noticed that I've been sleeping more deeply, waking up more refreshed, and no longer having the occasional stuffy nose or cough.
(which I suspect may have been from sleeping on commercial mattresses for so long)
The best part, too?
It also has a 25-year warranty, which secures our investment for the next few decades.
Every investment into your health has a priceless ROI.
Regardless of which mattress you choose, make sure it's certified organic and has passed rigorous testing (refer to Scott's article for further insight).
Enjoy your sleep and recovery.
Feel free to reply below if you have any experience with organic mattresses.
Curious to hear other people's experiences, too. :)
- Gabriel
---
Whenever you're ready, there's 3 ways I can help you:
1. Join our free high-performance vegan fitness FB group to get access to dozens of live trainings recorded to get lean, build muscle, and regain energy even with a busy lifestyle.
2. Are you a high-performing vegan who wants to get lean, reclaim strength, and lead by example? Apply for private one-to-one coaching here. ​
Learn the step-by-step process that we teach clients to get lean, build muscle, and regain energy while getting in the best shape possible even as a busy vegan entrepreneur or high performing professional.
3. Want to fuel your fitness curiosity and follow along with latest findings, insights, and evidence-based practices as I learn along the way?
Let's be friends below:
(feel free to send me a DM anytime - I love connecting with new vegan friends worldwide).